Getting to the heart of mediation
From 22 to 25 October, SWEET JUSTICE was played at Theatre Les Salons in Geneva.
Under the protection of the national umbrella organization for mediation in Switzerland (FSM/SDM) and support from the Swiss Chamber of Commercial Mediation (CSMC/SKWM), GENEVACCORD Alternative Dispute Resolution, specialized in conflict mediation, has launched this initiative to demonstrate to the general public how mediation works.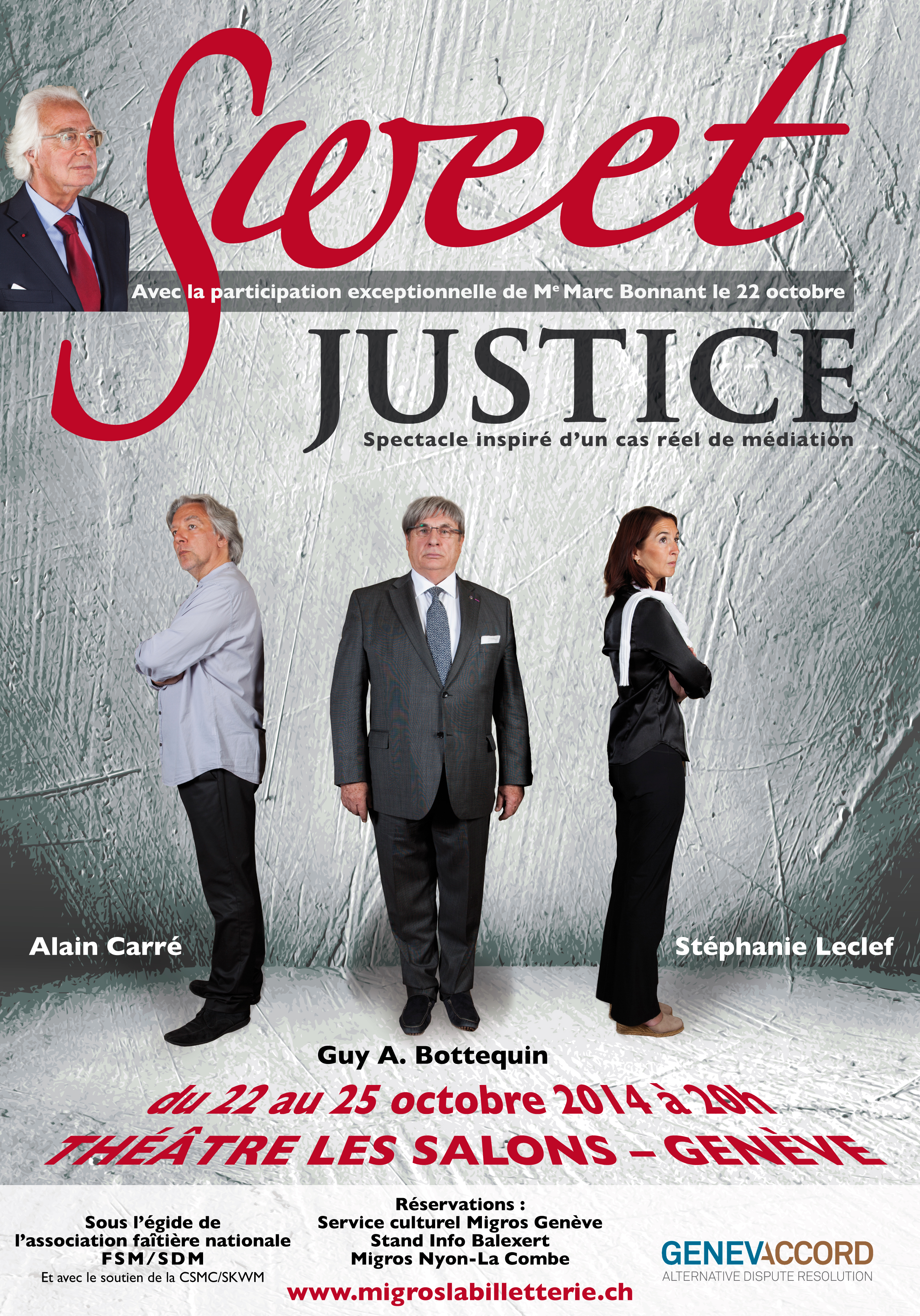 From 22 to 25 October 2014, the theatre Les Salons was filled with nearly 700 people for the four performance sessions including the Gala evening on Wednesday 22 October 2014.

The objectives to stage mediation and to introduce audiences to the mechanisms of conflict mediation through a play based on real life situations were fully achieved.
Guy A. Bottequin, with 800 hours' mediation experience, confronted the parties to the conflict: actors Alain Carré, Stéphanie Leclef and Aïssa Derrouaz.
The three Geneva lawyers Nathalie Karam, Garance Stackelberg and William Rappard were also on stage, and played their proper profession.
Not forgetting acting and narration by Sarkis Ohanessian and interventions of lawyer-mediators Virginie Martins de Nobrega (Paris), Raymonde Richter (Neuchâtel), Isabelle Tasset (Liège) and Patrick-Étienne Dimier (Geneva).
The gala evening on 22 October was concluded with the famous lawyer and speaker Maitre Marc Bonnant. The other sessions were followed by a debate, conducted by the professor in philosophy and mediator Bernard Benattar (Paris), with audience participation encouraged.
Mediation is more than simply a conflict resolution process; it is a demanding art. Independence, impartiality, neutrality and strict confidentiality are essential qualities for a mediator. Like a skilled conductor, the mediator gets the best from his instruments: uninterrupted listening, effective questioning, reformulation, positive silences, appealing to the parties' experience and emotions, interpreting non-verbal messages, and also using specific tools such as systemic applications and asides.
The wide audience of non-mediators was delighted to be able to learn about conflict mediation as we threw light on its mysteries.
SWEET JUSTICE was a great European success and GENEVACCORD ADR SA was pleased with this unique experience.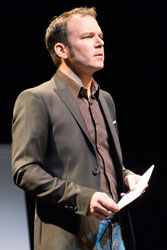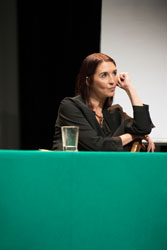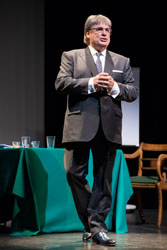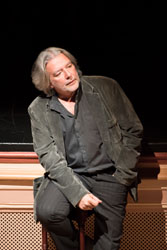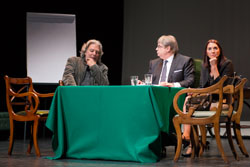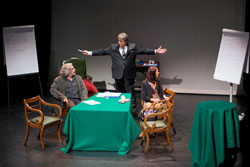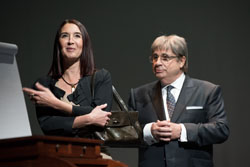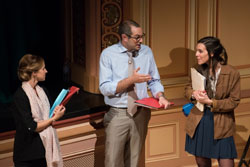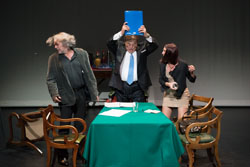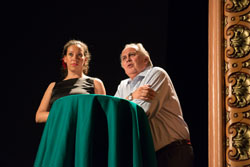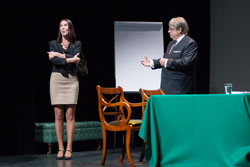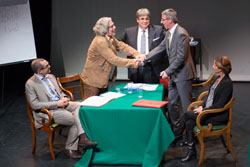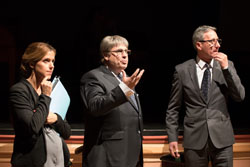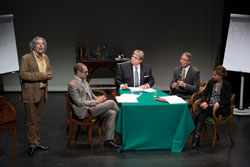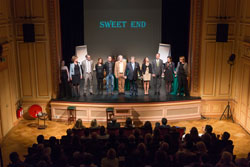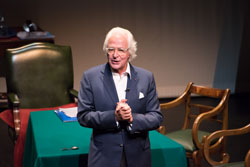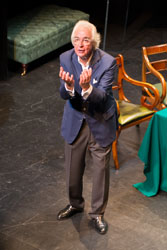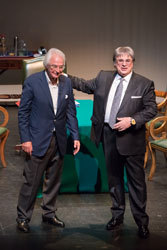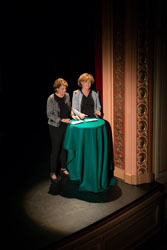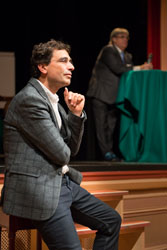 ---
Synopsis
A complex triangular case affecting private and professional lives: a couple with a 12-year-old child go through a no-fault divorce. The wife, a gynaecologist, and husband, a cardiologist, are failing to come to an agreement over joint ownership. He wants to leave the private clinic where they both work, but a non-competition clause is preventing this.
Scenario: Guy A. Bottequin
Direction: Guy A. Bottequin and Alain Carré
---
Press review
- Le Temps, 21 October 2014
- Tribune de Genève, 14 October 2014
- L'Extension, October 2014
- Murmures Magazine, 28 October 2014
- Exclusif Magazine, January 2015
© Copyright 2015 - GENEVACCORD Alternative Dispute Resolution (ADR) SA - All rights reserved - Reproduction prohibited.
SWEET JUSTICE® is a registered trademark of Guy A. Bottequin.